Klasične Excelove tabele mogu da budu dosadne. Svuda stalno beli listovi. To možemo da promenimo ako ubacimo pozadinu.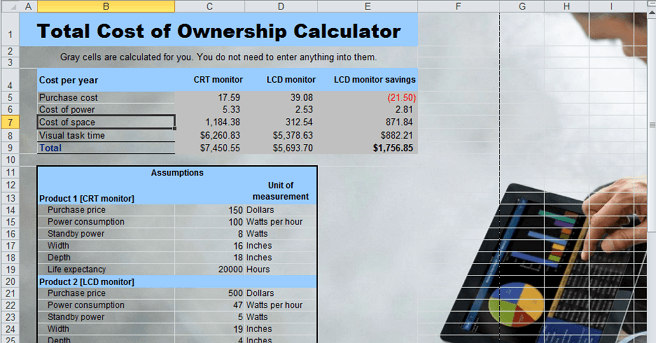 Pozadina može biti bilo koja slika (ali bilo bi bolje da je velikih dimenzija), na primer logo firme ili slično.
Odemo na raspored na stranici i odaberemo Pozadina (Background) i to bi bilo sve.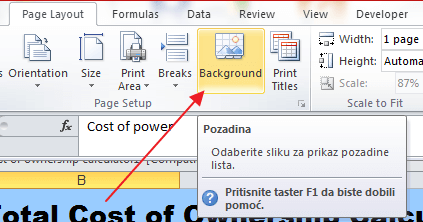 Poželjno je da slika koju smo odabrali bude tamne ili svetle pozadine. U slučaju tamne treba da podesimo da su slova bele ili svetlije boje i obrnuto.