Filmovi mogu da traju i po nekoliko sati. Nemamo uvek vremena da odgledamo celi video odjednom, pa želimo da zapamtimo gde smo stali.
Danas pokazujemo kako da podesite da se video zapis otvori od momenta poslednjeg gledanja, na primeru tri video plejera.
1)      VLC plejer
VLC plejer je prilično moćan, ali obeležavanje poslednjeg puštanja nije jednostavno. Prvo je potrebno da markirate mesto na kome se trenutno nalazite. To radite tako što idete na Reprodukcija (Playback) – Custom bookmarks (Ručni markeri) – Manage (Upravljaj).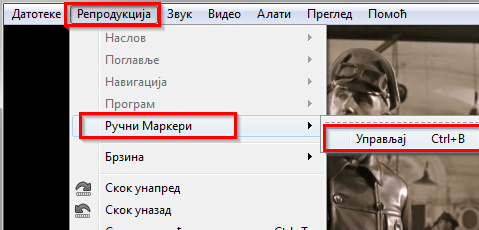 Sada kliknite na Napravi (Create), kako bi se marker napravio.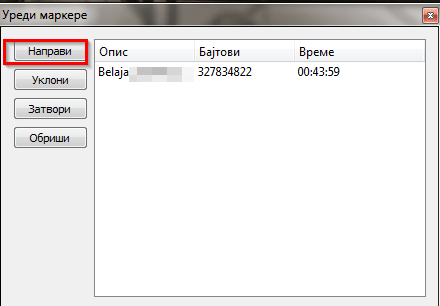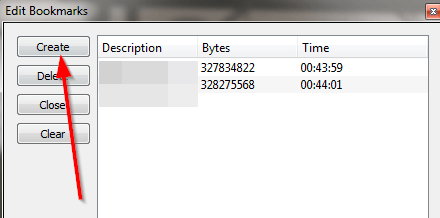 Sledeći korak predstavlja čuvanje videa kao plejliste. Idite na Media – Save playlist as a file ili Datoteke – Sačuvaj listu za puštanje.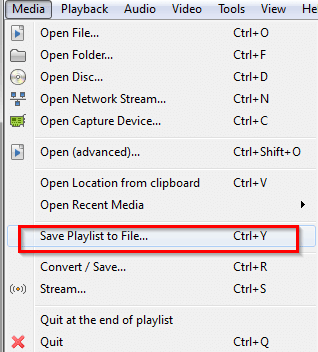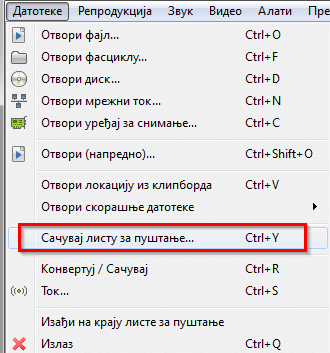 Potom treba da otvorite sačuvani fajl i da odete u markere i kliknete na marker koji ste napravili.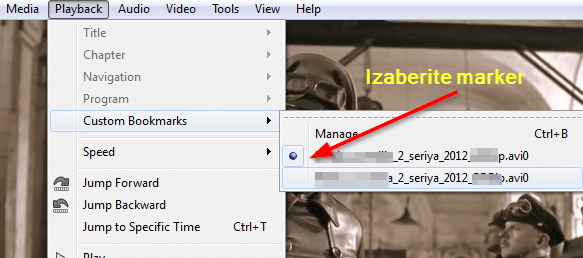 Samo tako ćete moći da nastavite gde ste stali. Prilično komplikovano, priznajemo.
2)      BS.Player

BSplayer je odličan program. Opciju za pamćenje poslednje gledanja treba samo da uključite.  Idite na Meni  – Opcije – Podešavanja (Menu – Options – Preferences).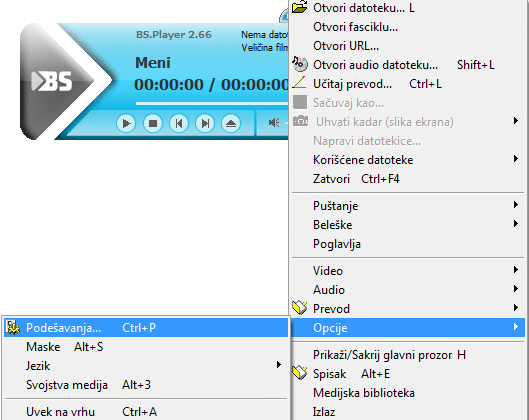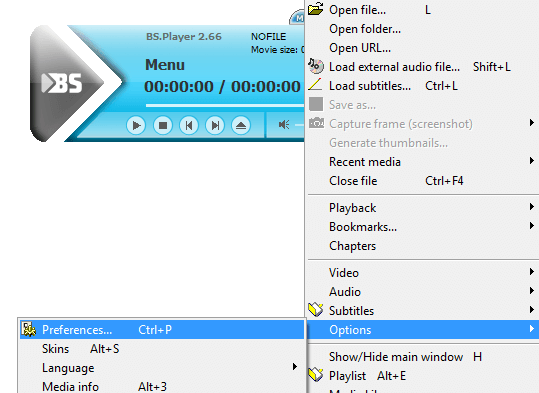 Potom u sekciji General (Opšte) štiklirajte "Remember last movie position".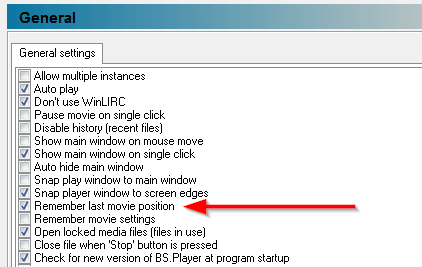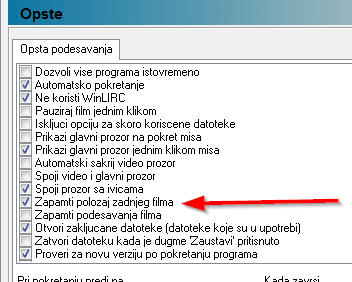 I to je to. Sada će svaki video nastaviti da se prikazuje tamo gde smo prekinuli.
3)      GOM player
Gom plejer isto omogućava da zapamtimo poslednje mesto emitovanja. Zato je pogodan za slušanje audio knjiga. Kliknite desnim tasterom miša na video (ili pritisnite F5), pa odaberite opciju Preference.
Zatim štiklirajte opciju Play from the last point.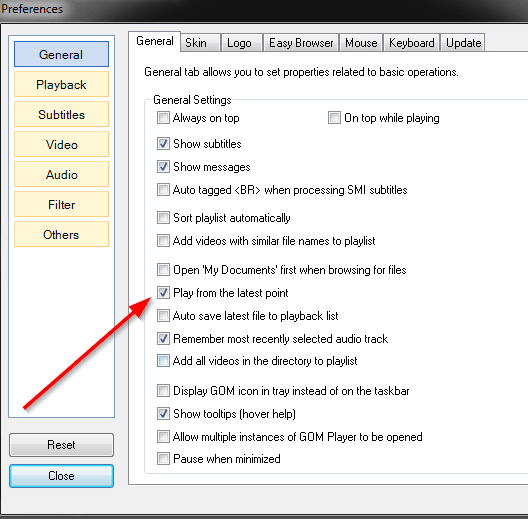 I to bi bilo dovoljno.