Svi koji imaju Windows 10, primetili su da je Microsoft Edge, pregledač koji dolazi sa njim, odličan. Veoma je brz i nema skoro nijednu manu u poređenju sa svojim prethodnikom Internet Explorerom. Međutim, kada počnete da ga koristite shvatićete da on podrazumevano koristi Bing kao internet pretraživač.
Kvalitet pretraga na Bingu ne može da se poredi sa onima na Google, barem ne za sada. Stoga je mnogo bolje da se prebacite na Google.  Pokazaćemo kako da to uradite.
Prvo treba da otvorite google.com stranicu. Potom kliknite na Postavke (Settings).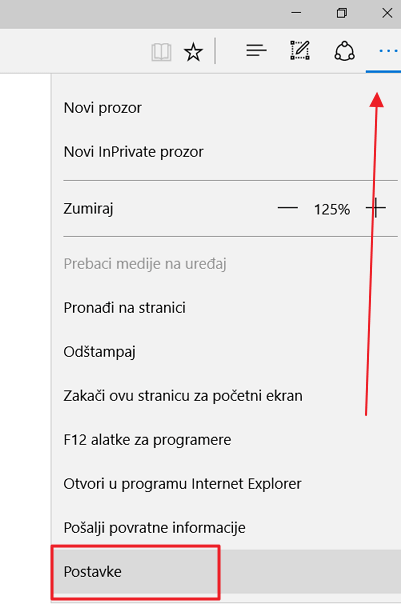 Pa na Prikaži napredne postavke (Advanced settings).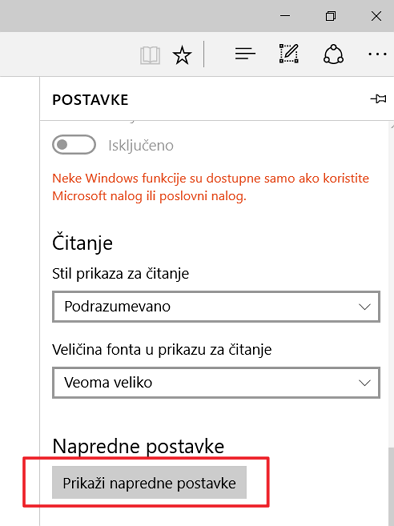 I sada potražite stavku Pretraži na traci adresa koristeći. Tu se podrazumevano nalazi Bing.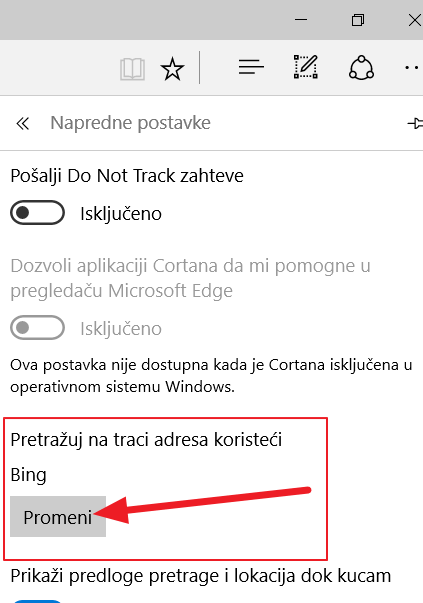 Kliknite na Promeni (Change) i na spisku ponuđenih odaberite Google.
I to bi bilo to. Sada će Microsoft Edge koristiti Google za pretraživanje.