Sva obaveštenja o prispeloj elektronskoj pošti na Outlook-u možemo da promenimo. Na primer, možemo da isključimo zvučno obaveštenje, ili pretpregled poruka koji se ukaže u donjem desnom delu ekrana. To se radi vrlo jednostavno.
Otvorite Opcije.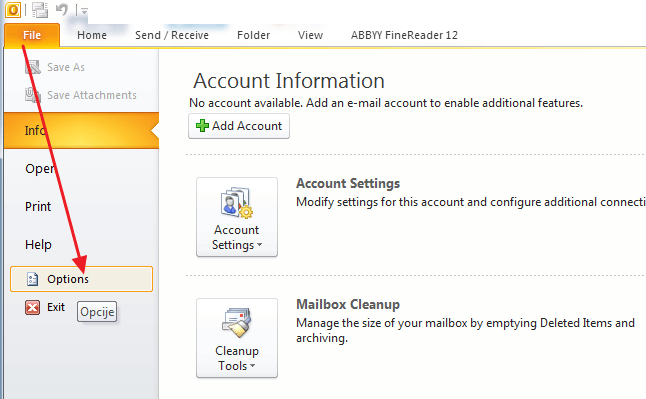 Potom u delu za Poruke (Mail) potražite sekciju Prispeće poruka.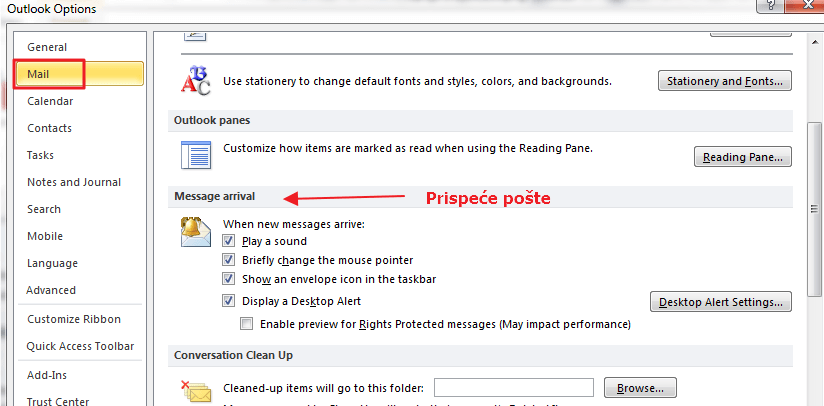 Isključite sve ono što vam nije potrebno. Play a sound isključuje zvuk koji odista može da smeta.

Treća stavka (Show an envelope icon in the taskbar) isključuje ili uključuje prikazivanje znaka koverte u traci zadataka. A poslednja Display a Desktop alert (prikaži upozorenje na radnoj površini) omogućava da kontrolišete kratak prikaz poruke koji se ukaže prilikom njenog prispeća.
Nakon što podesite obaveštenje, kliknite OK i ona će tako postati aktivna.