Google tabele su popularne baš zbog toga što omogućavaju da nekoliko osoba istovremeno radi na jednoj tabeli. Međutim, ako svako može sve da menja mogu da nastanu problemi. Na primer, pošaljete nekome formula da popuni a on umesto da unese podatke u slobodna polja, on prekuca uvod i opis.
Doduše, sve to može da se vrati nazad pregledanjem istorije revizija, ali da bi izbegli probleme možemo unapred da onemogućimo izmenu određenih ćelija. Pokazaćemo kako.
Selektujemo opseg ćelija koji želimo da zaštititimo, kliknemo desnim tasterom miša i odaberemo Zaštiti opseg.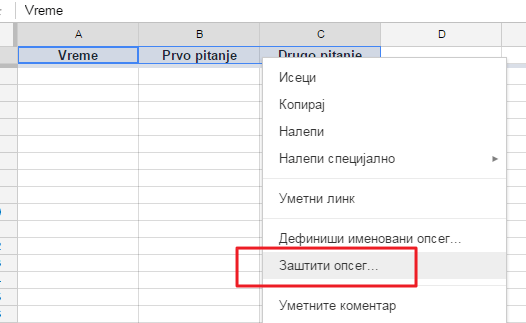 Potom u novootvorenom meniju odaberemo Podesi dozvole.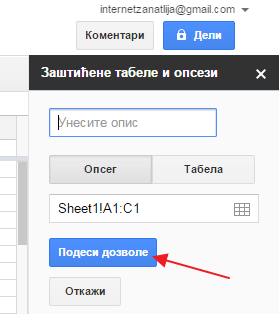 I tu odaberemo ko ima pravo da menja te ćelija. To može biti samo vlasnik tabele, ali i drugi saradnici.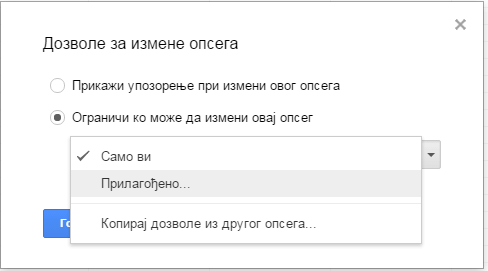 Možete da podesite i šta će govoriti poruka koja će se pokazati pošto neko pokuša da izmeni te ćelije.