Jedno od glavnih pravila na internetu je da ni sa kim ne delimo svoju šifru. Nikada se ne zna kako se druga osoba prema njoj odnosi. Na svu sreću, to na tviteru nije neophodno. Svojim saradnicima možete dozvoliti tvitovanje, bez da oni imaju uvid u vašu lozinku. Pokazaćemo vam kako da to izvedete.
Pre svega je potrebno se i vi i svi vaši saradnici ulogujete na Tweetdeck pomoću svog ličnog naloga. To je Tviterov servis koji je sasvim bezbedan.
Potom, u nalog koji želite da delite sa drugima, potražite opciju Accounts, pa Team member.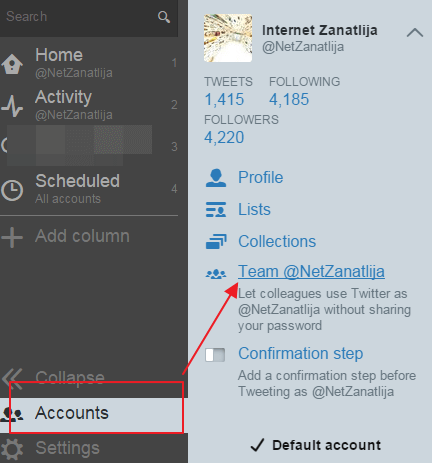 Kliknite i unesite korisničko ime osobe kojoj dajete pristup.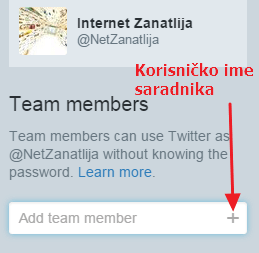 Ona će u svom nalogu dobiti poziv koji treba da prihvati.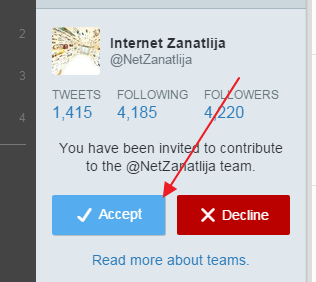 I to bi bilo to. Vaš prijatelj će sada lako moći da tvituje. Potrebno je samo da odabere nalog nakon klika na New Tweet.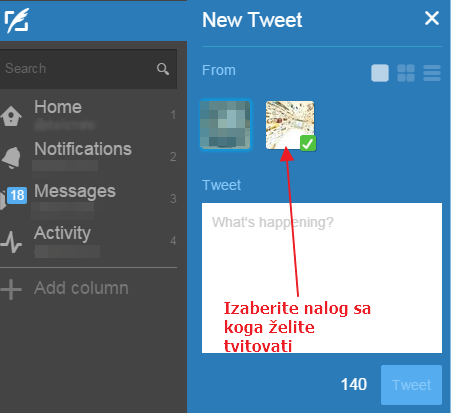 Odlično rešenje za timove.