Svaki novootvoreni Word dokument dolazi sa unapred određenim fontom slova. Umesto da taj font stalno menjamo, možemo ga promeniti u svoj omiljeni. To se radi jednostavno u nekoliko koraka. Prvo je potrebno da u početnom meniju kliknete na strelicu za podešavanje .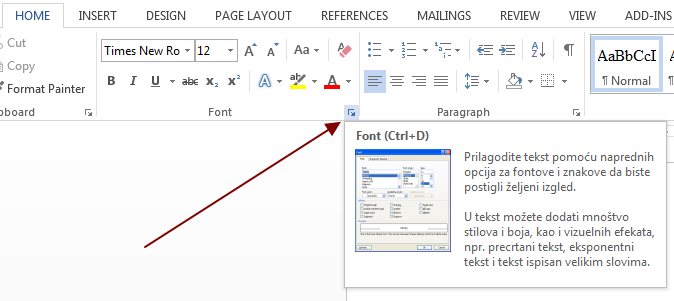 Podesite koji font želite da koristite ubuduće. Potom je samo potrebno da odaberete dugme Set as Default (Postavi kao podrazumevano).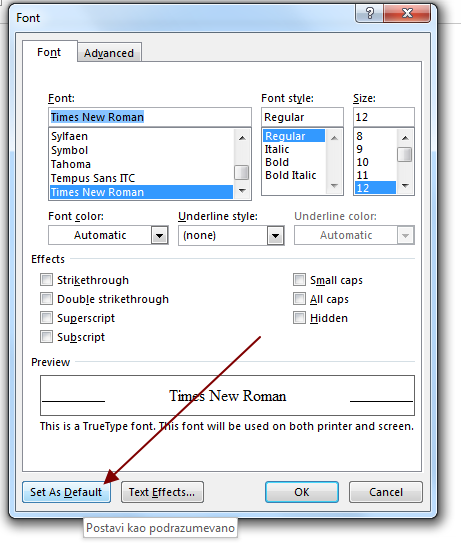 I to bi bilo sve. Veoma jednostavno, a uklanja svako nerviranje.