Da li vam se desilo da ste dobili mejl u kome je deo teksta bio posebno istaknut, tako što je bio obojen u svetliju boju? To neki koriste u situacijama, kada šalju dugačke mejlove, pa žele da se osiguraju da ono najbitnije bude pročitano.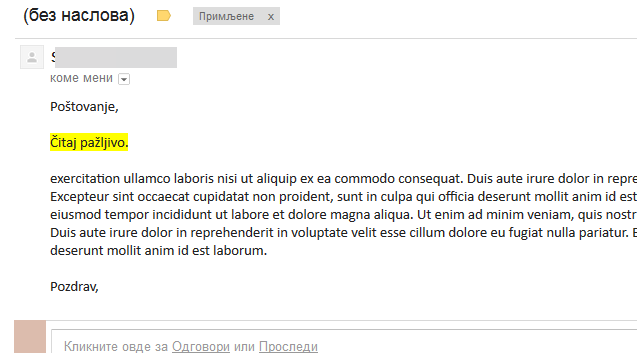 Pokazaćemo vam kako da to primenite u Outlook-u, ali preporučujemo da ne preterujete sa podvlačenjem i isticanjem teksta. To koristite samo kada je nešto odista važno.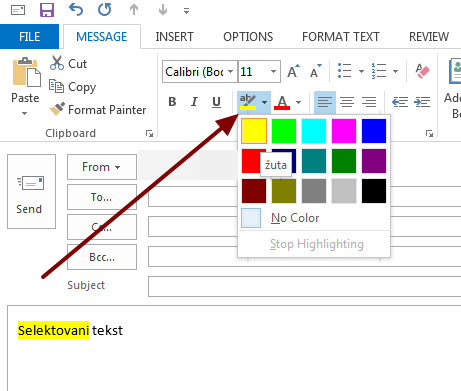 Dakle, potrebno je samo kao i u drugim programima iz Office paketa, da selektujete tekst i odaberete željenu boju za podvlačenje.