Microsoft Outlook program za elektronsku poštu se često koristi, barem u poslovnom okruženju. Dobar je program i omogućava da lako manipulišemo mejlovima. Međutim, nekada se može desiti da zabaguje i izaziva probleme. Na primer, neće da se pokrene posle više pokušaja ili naprosto prijavljuje čudne greške.
U tom slučaju nam može pomoći da ga otvorimo u Safe Mode-u, to jest bezbednosnom modu.
Otvarate ga tako što u glavnom meniju ukucate:
outlook.exe /safe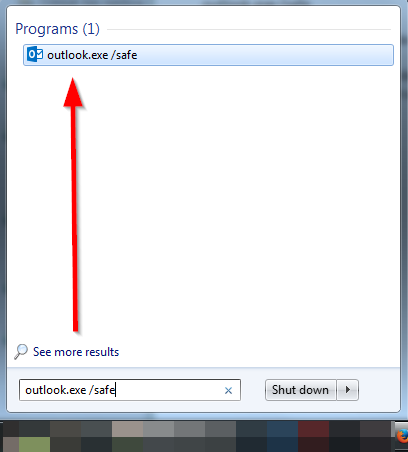 To je prvi način, a drugi način je da držite pritisnuto dugme CTRL na tastaturi i pritisnemo ikonicu za otvaranje.
Nakon ovoga, program bi trebalo da radi normalno, ali ćete svaki put morati da ga pokrećete na ovaj način. Zato i preporučujemo da ispitate glavni uzrok problema. Možda je to neki virus ili dodatak koji ste instalirali.