Sprski jezik se lako izgovara pošto svako slovo predstavlja jedan glas. Za mnoge druge jezike to ne važi. A upravo je izgovor prepreka prilikom učenja novog jezika. Znamo šta reč znai i kako se piše, ali ne i kako da je izgovorimo. Najbolji način da savladamo izgovor je da razgovaramo sa drugim govornicima. Kada to nije moguće, od pomoći mogu biti sledeći alati.
Forvo sadrži bazu izgovora reči skoro svih poznatih jezika. Korisnici kojima je taj jezik maternji su sami dodavali reči.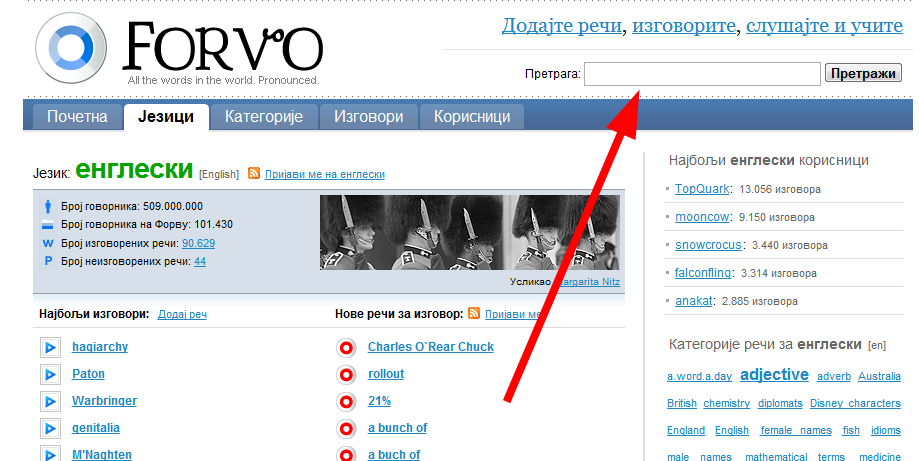 Ukucajte reč koju želite da čujete kako se izgovara. Potom kliknite na ikonicu Play kao na slici, da čujete izgovaranje.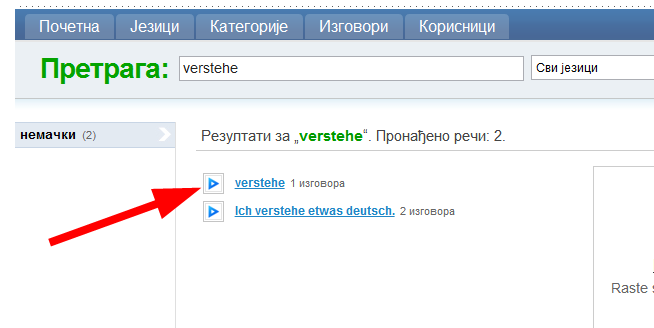 Postoji čak i zbirka reči na srpskom kojoj i vi možete doprineti.
Gugl prevodilac omogućava da čujete svaku reč koju prevodite. Potrebno je samo da ukucate željenu reč za prevod, odaberete jezik, i potom će vam se ispod prevedene reči pojaviti oznaka za zvuk.

Kliknite za slušanje. Nažalost, izgovor je dobar samo za poznatije jezike kao što su italijanski, nemački, engleski, ruski, francuski, španski itd. Za sve druge sa manjih govornih područja ne zvuči dobro.
Radi slično kao i njegov gore navedeni parnjak. Ne podržava jezike sa malo govornika, u koje spada i naš. Ali za sve druge lako možete odslušati izgovor.