Ako obraćate pažnju na Fejsbuk reklame, verovatno ste primetili i da neke od njih sadrže imena vaših prijatelja. Na primer, ako je vaš prijatelj lajkovao stranicu koja se reklamira, onda će ispod reklame stajati njegovo ime i informacija da se njemu to sviđa.
Na isti  način se i vaše ime prikazuje vašim prijateljima. Pokazaćemo vam kako da to onemogućite.
Kliknite ovde ili idite na Podešavanja naloga (Account settings).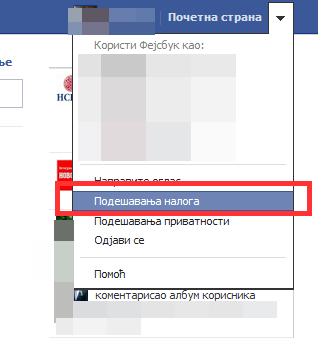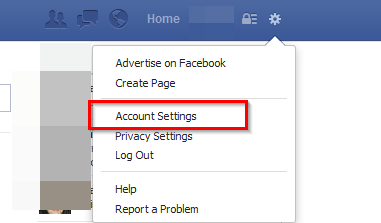 Potom na opciju Oglasi (Ads), pa kliknite na Izmeni – Edit u sekciji Ads with my social functions.

I sada odaberite opciju da nikome ne mogu da se ukazuju reklame sa vašim imenom. Vidite i primer kako to izgleda na oglasu.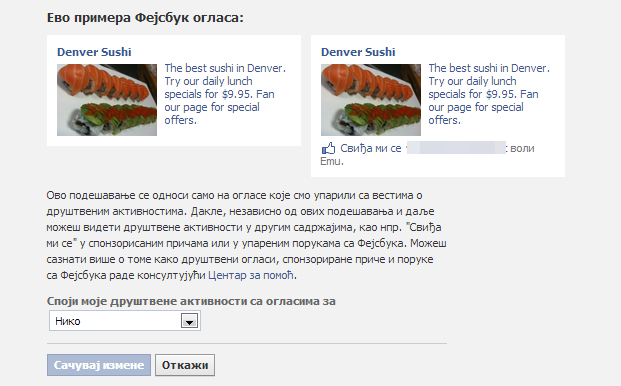 Sada niko od vaših prijatelja neće videti vaše ime u oglasima.