Jedna od velikih prednosti Windows desetke je to što olakšava rad sa više otvorenih prozora. Umesto da im ručno podešavamo dimenzije i poziciju, sada u dva klika možemo namestiti da dva ili tri prozora stoje uporedo, tako da zauzimaju raspoloživi prostor na ekranu, bez preklapanja.
Kako da to izvedete?
Recimo da želite da imate dva prozora, jedan na levoj polovini a drugi na drugoj. Kliknite na prvi i pritisnite istovremeno dugme Windows na tastaturi i levu strelicu (za odlazak na levu stranu, desna strelica je za desnu stranu).
Istovremeno će se sa desne strane pojaviti ikonice otvorenih prozora gde samo treba da odaberete onaj koji treba da stoji na desnoj polovini.
Dva prozora će se savršeno uklopiti. A ako stanete na sredinu, tačno gde se oni poklapaju i povlačite miš levo desno, videćete kako se tako menjaju i njihove dimenzije.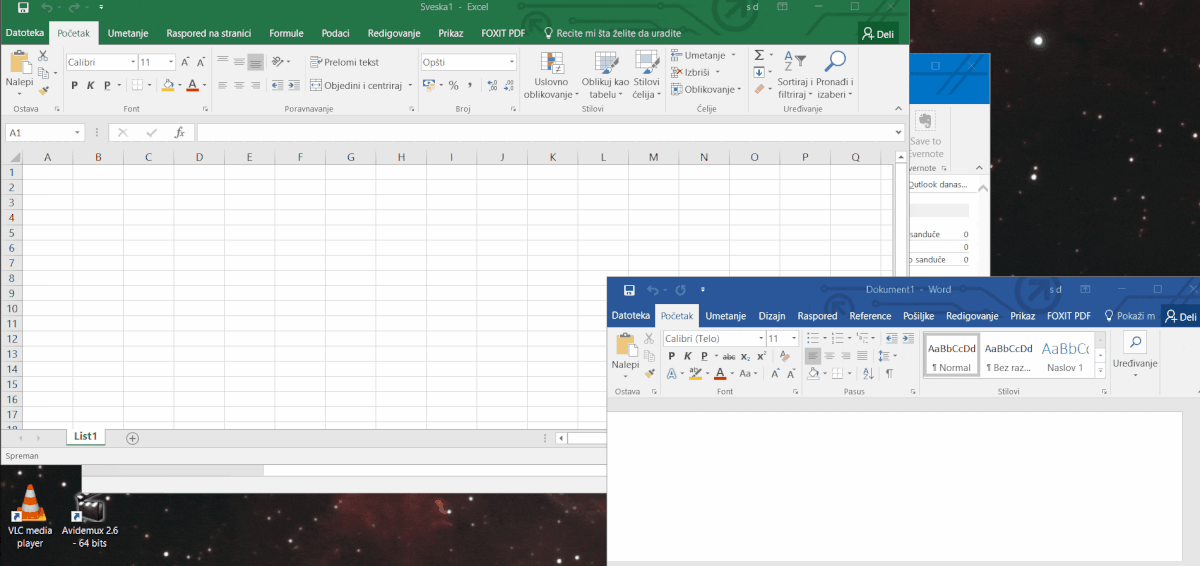 Prozore ne moramo da koristimo na polovini ekrana već i na četvrtini. Za to je procedure ista, ali samo koristite gornju i donju strelicu (plus Windows dugme).