Korisnici Google Diska verovatno već znaju za mogućnost da drže lokalnu kopiju svih datoteka na svom računaru. Za to je samo potrebno da instaliraju Google Disk aplikaciju za stone računare. To je najpogodnije kada želimo da dodamo fajlove sa PC-ja u onlajn skladište, jer je dovoljno da ih samo prevučemo u željeni folder.
Do nedavno sinhronizacija samo određenih foldera nije bila moguća, ali se sada to promenilo. Ne morate da imate rezervnu kopiju svih datoteka na računaru i tako trošite prostor.
Pogledajte kako da to podesite. Nakon što instalirate njihovu aplikaciju, kliknite desnim tasterom miša na njenu ikonicu u taskbaru i odaberite Preferencije.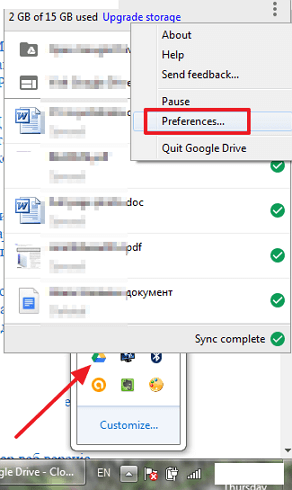 Potom u opcijama sinhronizacija odaberite koji tačno folder želite da bude sinhronizovan.