Mozila je pregledač koji mnogi od nas koriste. Nažalost i ona lako može biti zaposednuta od strane virusa koji ubacuju reklame, preusmeravaju na štetne sajtove i onemogućavaju normalan rad. Jedan od načina da se to reši (o drugima smo pisali ovde) je da resetujemo program. Resetovanjem se sve podešavanja vraćaju na prvobitna. Sve što je virus izmenio poništavamo.
Kako to uraditi?
Otvorite Podešavanja i tu kliknita na znak upitnika (Help menu).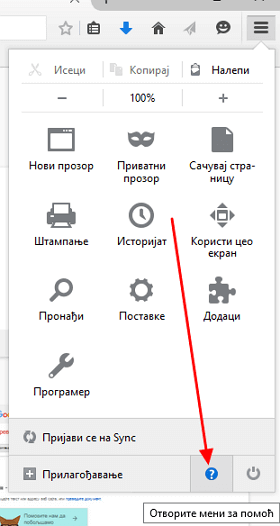 Izaberite stavku Restartuj se onemogućenom dodacima.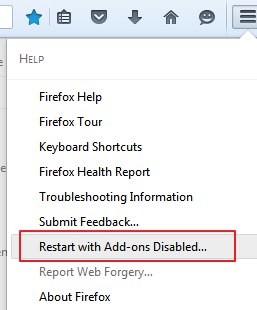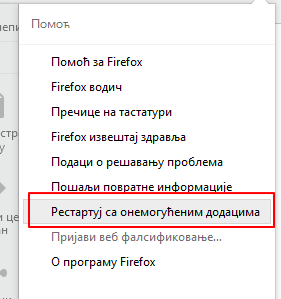 Ukazaće se novi prozorčić, koji će od vas tražiti da potvrdite restart.

Posle toga će se pojaviti nova opcija Osveži Fajerfoks.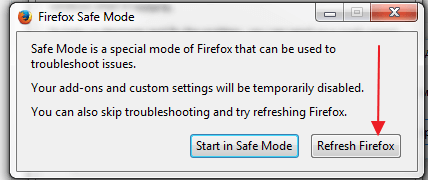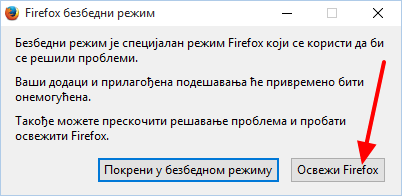 Odaberite je i potvrdite.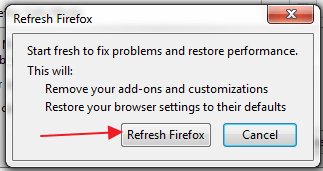 Sada će se sve vratiti na prvobitna podešavanja, onako kako je i bilo pre nego što su se pojavili problemi.