Ne možete da se odjavite od spam poruka? Umorni ste od neželjenih poruka na koje ste nikada niste prijavili? Pomislite da je neki bitan imejl, kad ono reklama. Takve pošte je sve više i više.
Kako to zaustaviti? Postoj više načina i danas ćemo ih opisati.
1) Odjava sa liste
Ako je u pitanju bilten na koji ste se pretplatili, ali vas više ne zanima, pronađite na dnu mejla sitnim slovima ispisano Unsubscribe/Odjava/Ne želim više da primam poštu, kliknite i odjavite se.

2) Prijavite spam
Svaku elektronsku poštu na koju se nikada niste prijavili slobodno prijavite kao spam. Ako to uradi još nekoliko primalaca, pošiljalac će biti označen kao spamer i više se nikome pojavljivati u redovnoj pošti.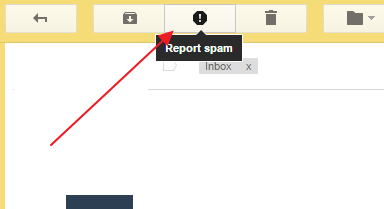 3) Blokirajte pošiljaoca
Za to je dovoljno samo da kliknete na strelicu iznad mejla i izaberete opciju Blokiraj (Block).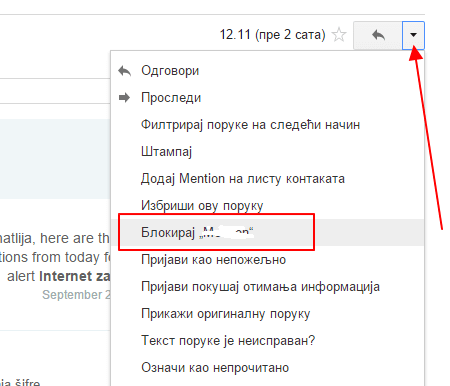 To bi bilo to. Svaka naredna poruka će preskočiti Primljeno sanduče i biti obeležena kao Nepoželjna.

Za slučaj da se predomislite, spisku svih blokiranih naloga možete pristupiti iz Podešavanja – Filteri i blokirane adrese.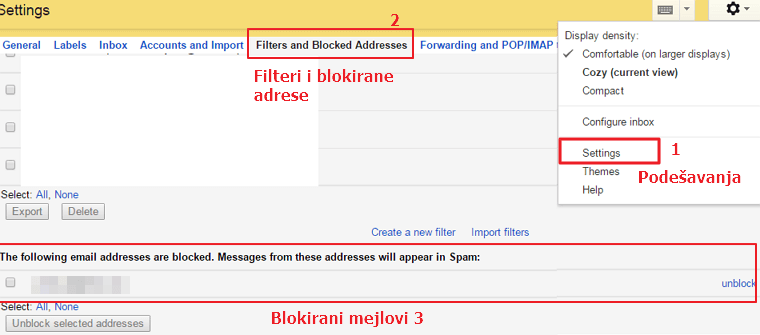 4) Napravite filter koji automatski briše nepoželjnu poštu
O filterima smo već pisali, ali nije naodmet podsetiti se. Otvorite jednu od dosadnih poruka, pa kliknite Filtriraj.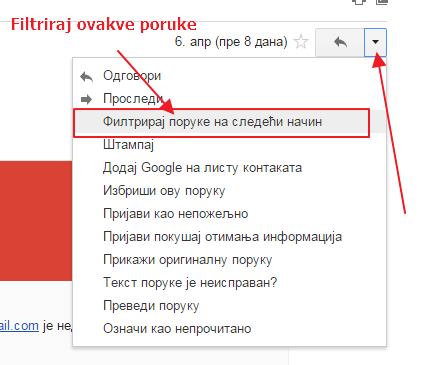 Potom unesite parametre filtriranja, uglavnom je to email adresa pošiljaoca, ali može da bude sadržaj i još mnogo toga.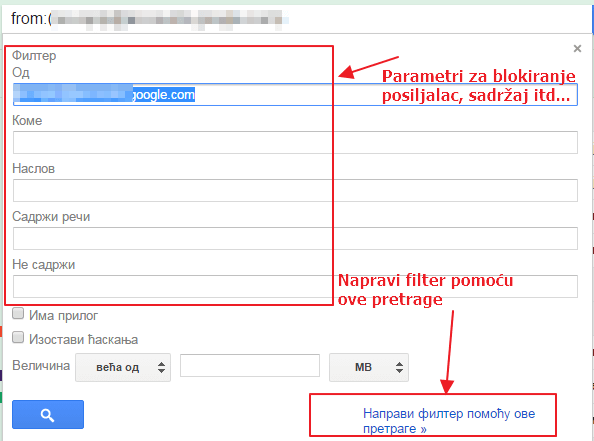 U poslednjem koraku samo kliknite na Izbriši i sačuvajte filter.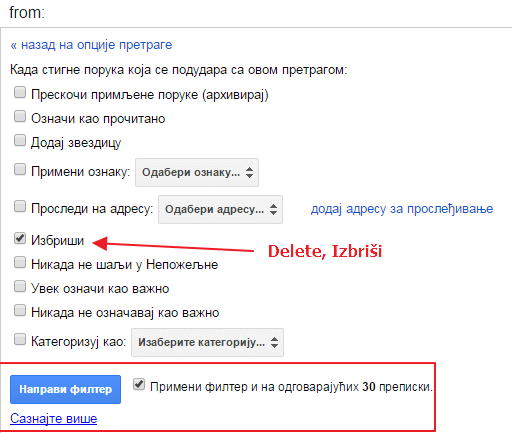 Svaki sledeći put kad stigne poruke sa tog izvora automatski će biti obrisana.