Prezentovanje u video formatu ima svojih prednosti. Ne moramo da klikćemo na slajdove već se sve otvara automatski, a lakše možemo da je postavimo onlajn. Na primer, možemo je otpremiti na Jutjub.
Postoji dosta programa koji konvertuju pauerpoint prezentacije u .avi video format. Ali mnogi od nas ne znaju da se to može uraditi direktno iz samog programa ako imate verziju 2010 ili kasniju.
Dakle, ako imate Microsoft Office 2010 ili 2013,  prezentaciju  možete direktno pretvoriti u video.
Potrebno je da odete na Save and Send pa potom odaberete opciju Create Video: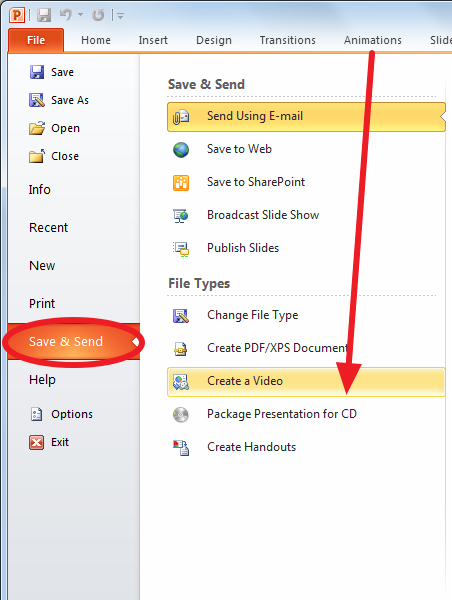 Kod Office 2013 paketa, potrebno je da odete na Export (Izvoz), pa na Create a Video (Napravi video zapis).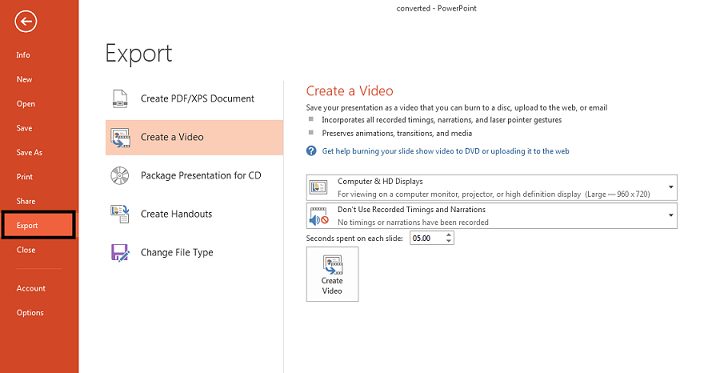 Ukazaće se i opcija za ubacivanje narativa,  i podešavanje vremena trajanja slajda.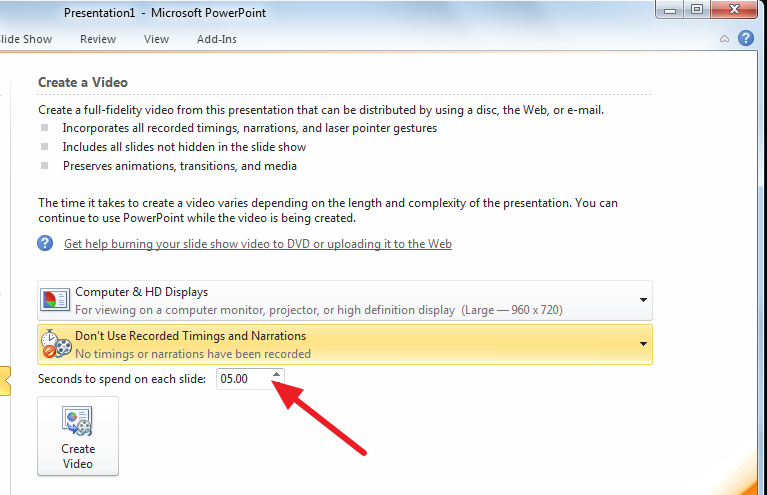 Kad sve podesite, kliknite na Napravi video. On će biti u wmv. formatu.
Ako nemate nove verzije programa, već neku od pređašnjih, onda morate da koristite neki treći program.
Mi preporučujemo : E.M. Free PowerPoint Video Converter koji konvertuje besplatno PowerPoint u WMV, Ms Mpeg4, AVI, MPEG, mp3 i  BMP format i PowerDVDPoint Lite koji zahteva da im ostavite email i koji prebacuje PowerPoint u mov, asf, wmv, i mkv format.