Pošto je engeski jezik sveprisutan, često ga koristimo. Kako nam on nije maternji, lako se potkrade pokoja gramatička ili pravopisna greška. Pokazaćemo vam danas kako da takve situacije izbegnete. Bilo da pišete neki rad za školu, posao ili blog, navedeni alati će pomoći da broj propusta bude što manji.

Nakon što ga otvorite, nalepite napisani tekst i u dnu odaberite odgovarajuća podešavanja. Potom kliknite na Get Report. Sve pogreške će biti obojene. Klik nA označenu reč pruža objašnjenje i daje predlog za ispravku.
After the deadline je još jednostavniji za korišćenje. Potrebno je samo da iskopirate tekst u prazno polje i odaberete stavku Check Writing. Greške će biti podvučene, i objašnjenje se dobija klikom na svaku reč.
Spell Check Plus ima kvalitetan algorita, te otkriva i ono što drugima promakne. Koristi se slično kao i prethodni alati. Besplatna verzija ima određena ograničenja u pogledu dozvoljenog broja reči, ali to možete zaobići, podelom jednog teksta na manje delove.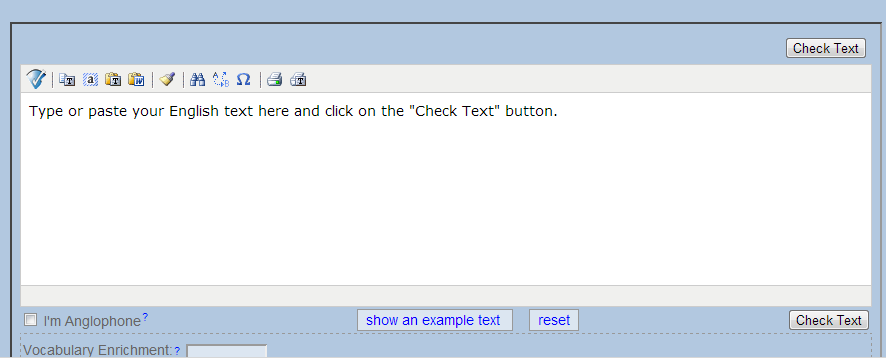 Za korisnike Guglovom pregledača od koristi dodatak za Hrom, koji može da se koristi besplatno. Ispravnost proverava u toku pisanja na bilo kom sajtu, pa se zato često koristi na društvenim mrežama.