Folder Downloads (iliti Preuzimanja) je folder u kome se podrazumevano nalaze sve datoteke koje smo preuzeli sa interneta. On se uvek nalazi na C disku. Ako vam to ne odgovara, i želite da ga premestite na neki drugi disk, to možete uraditi veoma lako.
Potrebno je samo da kliknete desnim tasterom miša na folder Downloads (Preuzimanja) , pa odaberete Properties (Svojstva).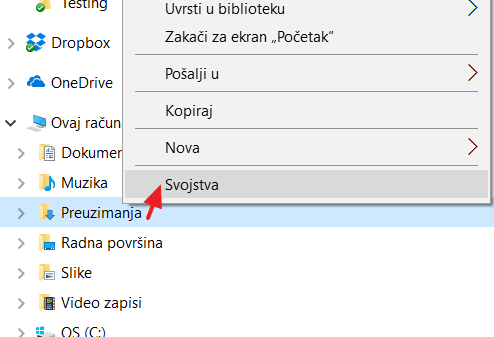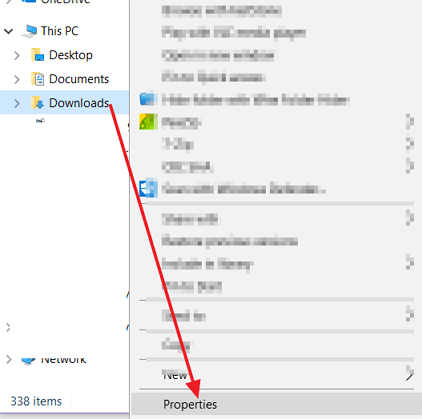 Tu odaberete Location – Move. Odaberete novi folder gde želite da se novi fajlovi preuzimaju.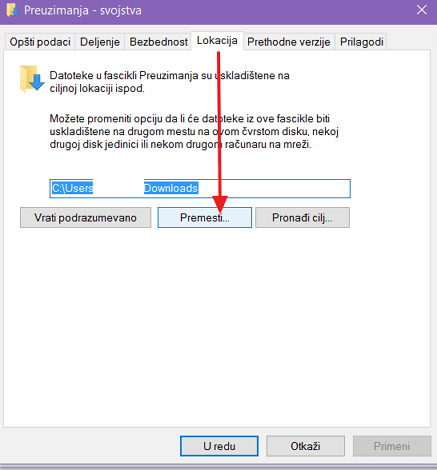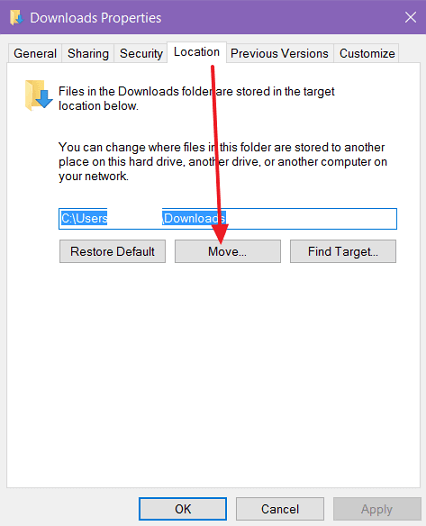 Potom kliknite na OK. Ukazaće se novi prozor u kome treba da odaberete da li želite da se postojeće datoteke premeste iz starog foldera u novi ili da ostanu tu gde se nalaze, a da se samo novi fajlovi smeštaju novi folder.