Lako nam se može desiti da greškom obrišemo datoteku sa računara.  Kako bi to izbegli možemo da zahtevamo dodatnu potvrdu za brisanje.
Kako da je uključimo?
Prilično jednostavno. Desni klik na Korpu za otpatke (Recycle Bin), pa na Svojstva (Properties).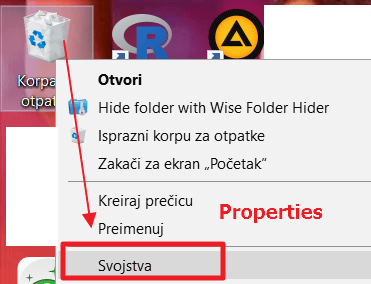 I tu označite stavku Zahtevaj potvrdu brisanja (Display delete confirmation dialog.). I to bi bilo to.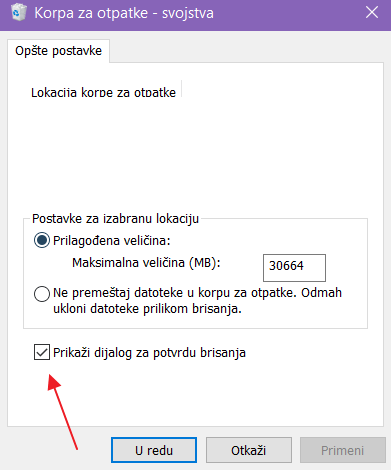 Sada će se prozor za potvrdu brisanja pojaviti svaki put kada obrišete datoteku.