Ako ste koristili Google mape na pametnom telefonu verovatno ste primetili da je čuvanje istorije lokacije uključeno. Tu možete da vidite gde ste sve kretali u prošlosti dok je bio uključen GPS i slične usluge. Svoju istoriju pogledajte ovde. Potrebno je, naravno, da se ulogujete svojim Google nalogom.
Mišljenja se razlikuju u pogledu korisnosti ove funkcionalnosti.
Nekome odgovara da ima pregled svog celokupnog kretanja u prošlosti, dok drugi smatraju to narušavanjem privatnosti. U svakom slučaju to možete isključiti. Pokazaćemo kako.
Isključivanje istorije lokacije
Stoni računar laptop
Otvorite google kontrole aktivnosti.
Odmah možete videti dugme za istoriju lokacija i tu se ona uključuje odnosno isključuje to važi za sve uređaje na kojima se mape koriste sa tim google nalogom.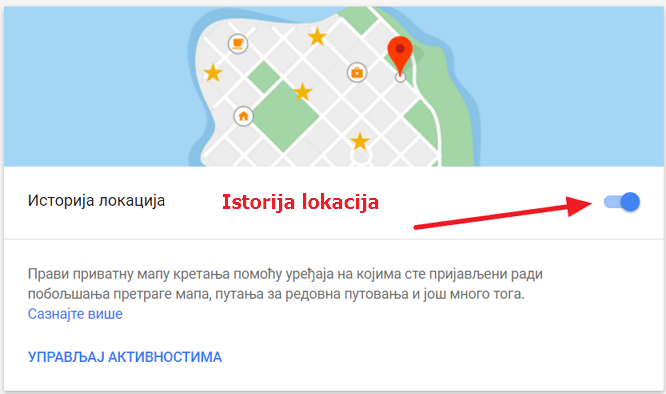 Android uređaji
Kod android uređaja postoji opcija da lokaciju isključite samo na tom uređaju ili na celom nalogu.
Idite na Podešavanja, i tu potražite Lokaciju.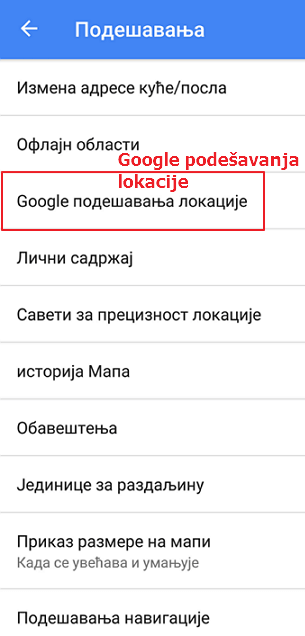 Odmah će se ukazati klizač za isključivanje na vrhu.
U slučaju da želite da isključite lokaciju na svim uređajima za ceo Google nalog dodirnite dugme Google istorija lokacije gde treba da isključite praćenje.