Bilo koju konverzaciju na Whatsappu možemo poslati email porukom sve sa slikama i drugim datotekama. Uglavnom se to koristi ako želimo da razgovor sačuvamo na drugom mestu, a i dobar je način za slanje i čuvanje slika.
Otvorite Whatsapp razgovor, grupni ili pojedinačni.
Odete na meni i odaberete opciju Više (More).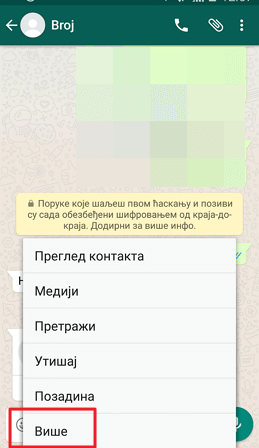 Potom odaberite Pošalji ćaskanje putem emaila.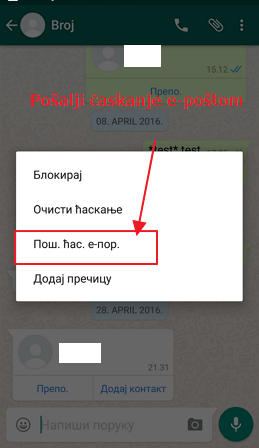 Izaberite željeni program za imejl i to bi bilo to. Posle samo unesete adresu pošiljaoca (koja može biti i neka vaša adresa) i ceo razgovor sa slikama i snimcima kao prilozima će stići na tu email adresu.