Od mnogih dokumenata na kojima radimo zahteva se da imaju naslovnu stranu. Na njoj su ispisani naziv dokumenta, ime autora, datum i drugi bitni detalji. Obavezna je kod seminarskih, diplomskih i sličnih radova. Na svu sreću, ne moramo sami da je dizajniramo. Možemo da iskoristimo već pripremljene kalupe koji postoje u Wordu. Samo unesemo svoje podatke.
Evo kako se to radi. Idite na Insert (Umetanje) meni i odaberite stavku Naslovna strana (Cover page).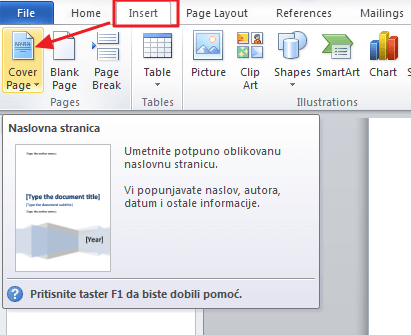 Potom izaberite neku od ponuđenih. Zamenite podatke svojim i sve je gotovo za manje od nekoliko minuta.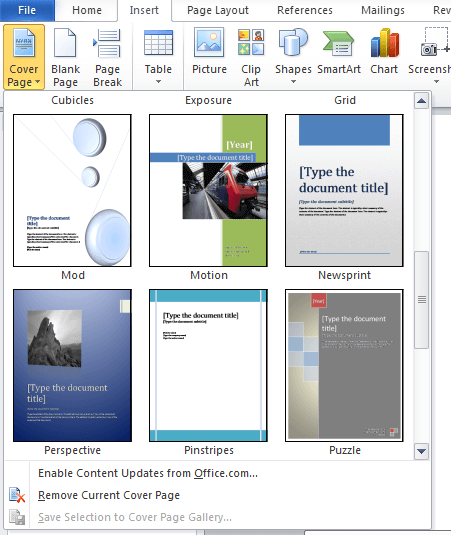 Bitno je napomenuti i da će to biti nulta stranica, to jest brojanje počinje posle nje. Ako želite, pak, da je zamenite izaberite neku drugu. Postojeću uklanjante klikom na isto mesto, ali odabirom opcije Ukloni trenutnu naslovnu stranicu.