VLC plejer je naš omiljeni. Ne samo što pušta sve muzičke i video formate, pruža mnoštvo drugih funkcionalnosti. Jedna od njih je mogućnost da filmove sinhronizujemo sa titlovima.
Loša sinhronizacija to jest pojava da se titlovi jave pre ili posle govora se često dešava kod filmova preuzetih sa interneta.
Srećom, lako se rešava. Već smo pisali kako to možete uraditi u programu Subtitle Edit, a sada pokazujemo sličnu stvar kod VLC plejera. Imajte i vidu da je sinhronizacija privremena, odnosno da traje samo tokom trajanja filma. Svaki put kad otvorite film morate nanovo da podešavate vreme titlova.
Otvorite video zapis i titlove u VLC programu. Potom treba da ustanovite koliko oni kasne ili žure. Pažljivo pratite vreme kada se pojavi govor i titl, pa izračunajte razliku.
Potom idite na Tools>Track Synchronization (Alatke – Sinhronizacija).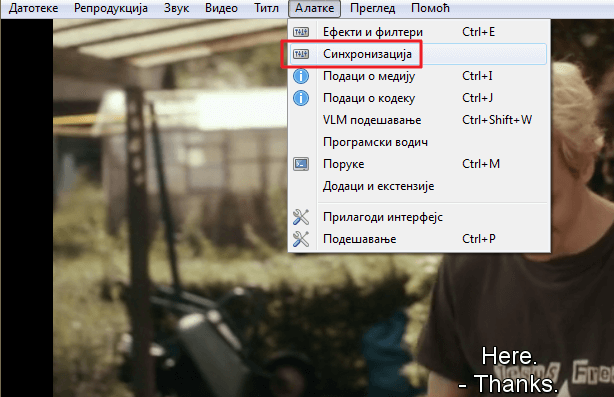 Sada u jezičku Subtitle track synchronization unesite vreme za koje želite da ih pomerite unazad ili unapred.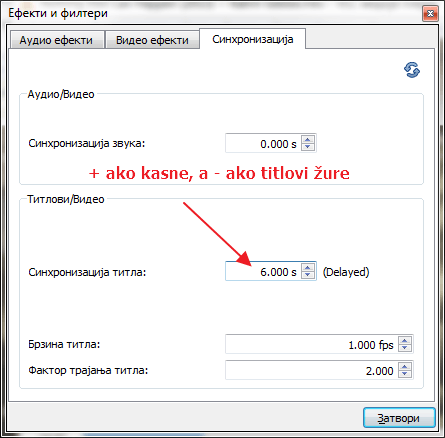 I to bi bilo to. Sada možete nastaviti sa gledanjem.