Ako ne želite da vam prijatelji pišu po zidu, to lako možete isključiti. Većina njih to radi samo kada vam čestitaju rođendan, što i nije uopšte strašno. Ali ima i osoba koje su posebno dosadne i ne želite da rizikujete da vas osramote javnim prozivanje ili slično.

Nažalost, nije moguće da odredite da neki mogu da pišu, a drugi ne. Zabrana važi za sve. A u daljem tekstu pišemo kako da je uključite.
Dakle, idemo na Podešavanja.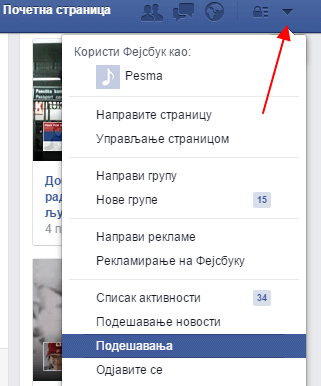 Pa potom na Podešavanja vremenske linije.

I na kraju na promenimo ko može da piše po njoj. Stavimo opciju Samo ja.

I to bi bilo to. Zid je sada zaključan za sve prijatelje.