Instagram, kao i Fejsbuk nude mogućnost da se nalog privremeno onemogući. To nekima nije dovoljno, jer žele na ga uklone bespovratno, jednom i zauvek. Na Instagramu je to moguće izvesti.
Ulogujte se u svoj nalog iz pregledača i kliknite na vezu: https://instagram.com/accounts/remove/request/permanent/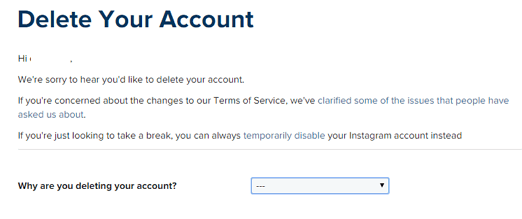 Sada unesite razlog zašto brišete profil, potvrdite sve još jednom i to bi bilo to.