Verovatno već znate da u WordPressu na početnoj i stranicama kategorija umesto celog članka, može samo da se prikaže njegov odlomak. Tako je i na našem blogu. On predstavlja kratak sažetak cele objave.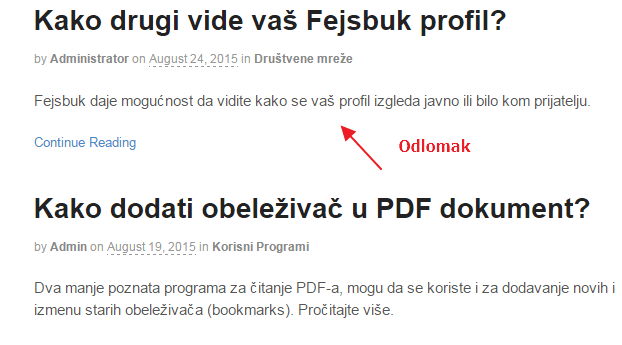 WordPress automatski povuče tekst odlomka iz članka. Ako nam se to ne odgovara, možemo da ga ukucamo ručno za svaki članak.
Pokazaćemo kako da to uradite. Potrebno je prvo da uključite polje za prikazivanje odlomka.
Kliknite na Dodaj novi članak.

I potom u gornjem meniju kliknite na opciju Podešavanja ekrana (Screen options).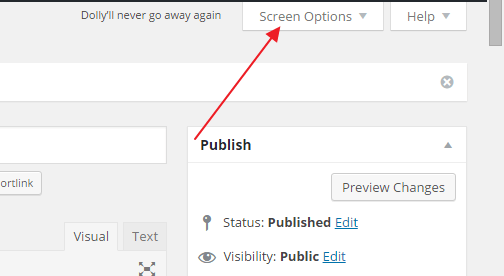 Tu štiklirajte stavku Odlomak (Excerpt).

Sada osvežite stranicu i ispod svakog članka će se prikazati opcija da sami podesite kako će odlomak da glasi.