Youtube je nedavno izbacio novu autoplej funkciju, koje može da zbuni. Nakon što završimo sa gledanjem jednog videa, nakon tri sekunde počinje automatski da se pušta naredni video sa spiska predloženih. Ne odgovara to svakome. Nismo stigli ni da saberemo utiske sa prvog videa, a već se pokreće novi.
Ovu opciju možete isključiti jednom za svagda, tako što potražite opciju Autoplej. Ona se nalazi u gornjem desnom uglu iznad prvog predloženog videa ili ispod samog videa koji trenutno gledate. To zavisi od veličine plejera.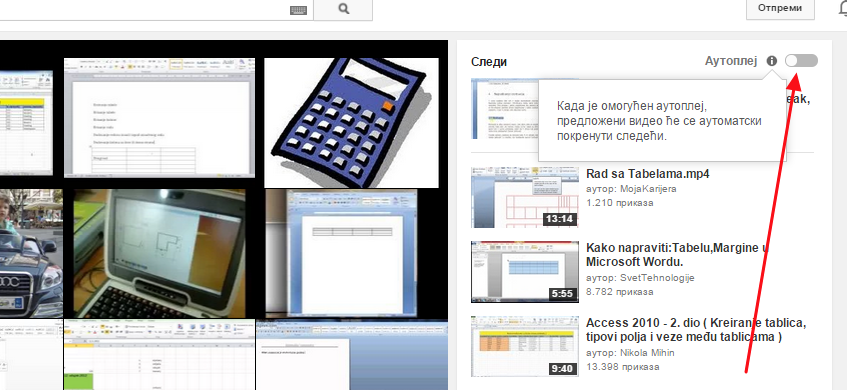 Isključite autoplej i više se nijedan video neće prikazivati automatski.