Nakon što podesimo šifru za naš bežični internet, više nam nije potrebno da je ponovo ukucavamo, jer se svaki put logujemo automatski. Međutim, kasnije kada zaželimo da prikačimo drugi uređaj na mrežu shvatimo da smo zaboravili lozinku.
Kako da je povratimo ako smo još uvek ulogovani na mrežu?
Windows 7
 Potrebno je da odete u podešavanja vaše internet konekcije.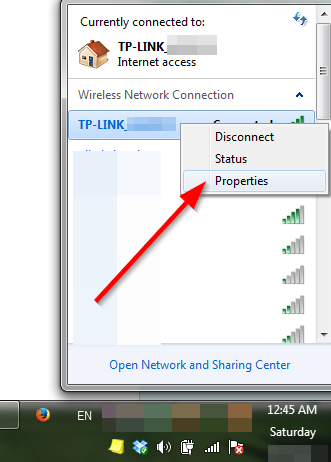 Potom kliknite na Postavke iliti Properties.
 Sada kliknita na opciju Show character, kao što se da videti na slici.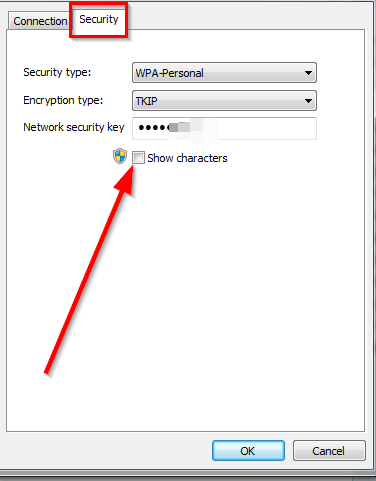 I to je to. Sada će šifra wi-fi interneta biti vidljiva, i lako možete da je ukucate u drugi uređaj.
 Windows 10
Ovde je situacija malo komplikovanija. Desni klik na mrežu pa na Centar za mrežu i deljenje (Open network and sharing center).
Pa onda na promene postavke adaptera.

Potom desni klik na mrežu čiju lozinku tražimo pa na Status.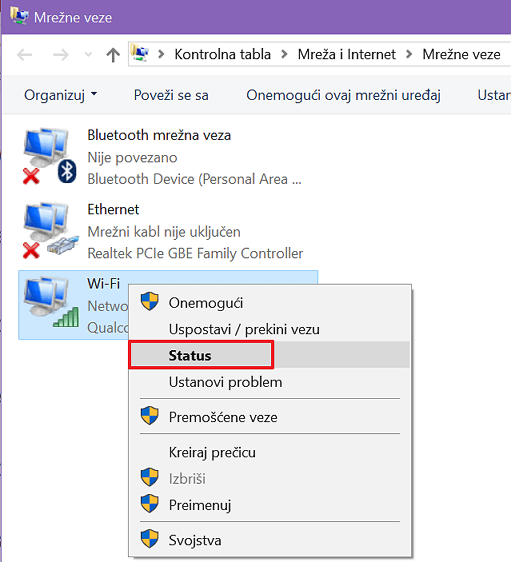 I ima još. Pa sada kliknemo na Svojstva bežične mreže.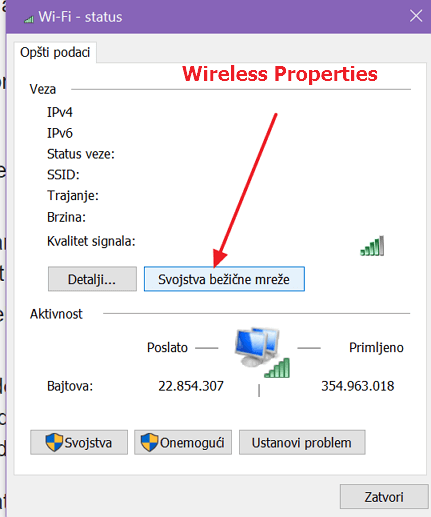 I onda kliknemo na jezičak Bezbednost i tu čekiramo opciju da bezbedonosni ključ bude prikazan.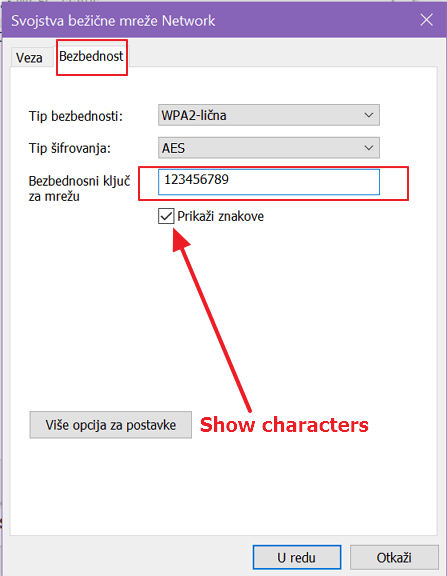 I to bi bilo to. Sada znamo koja nam je šifra.
Postoji i brži način da sve izvedemo. A to je da instaliramo programčić Wireless KeyView koji sam vadi lozinku iz računara.