Ćaskanje sa više osoba istovremeno u Skajpu ne mora da se vršu u jednom prozoru, već za svaki aktivan razgovor možete da imate zaseban prozor, kao na slici.

To menjate tako što odete na View – Split Windows ili Prikaz – Razdeljeni prozor.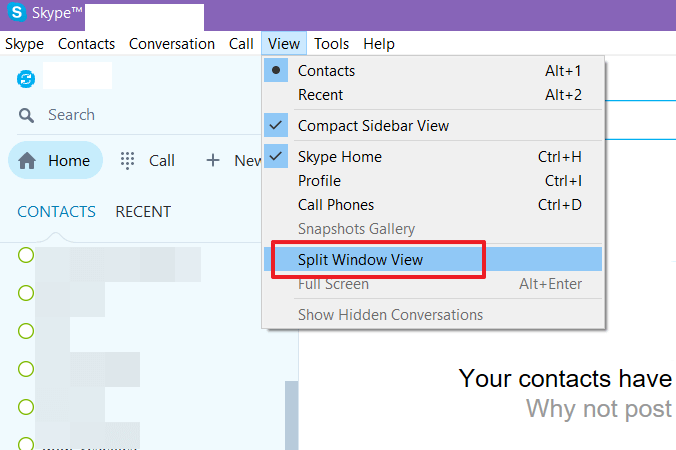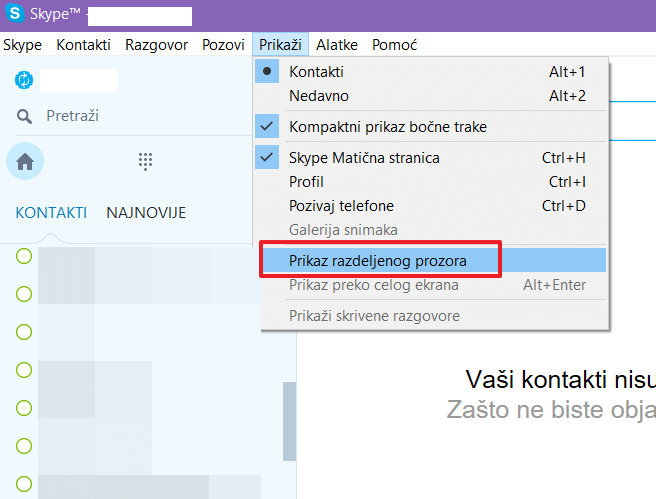 I to bi bilo to, sada će razgovor sa svakim sagovornikom biti u zasebnom prozoru, što će vam omogućiti da se lakše snalazite. Ako vam ovo ne odgovara, i želite da sve bude grupisano na jednom mestu, podešavanja vraćate nazad iz istog menija.