Nekada smo mogli da koristimo koliko god hoćemo naloga istovremeno. Sada to nije moguće, pa ćemo  predstaviti programčić koji to dozvoljava. Zove se Seaside Multi Skype Launcher. Omogućava da odjednom pokrenete nekoliko naloga.
Nakon što ga instalirate koristi se veoma jednostavno. Prvo je potreno da otvoride konfiguracioni ekran.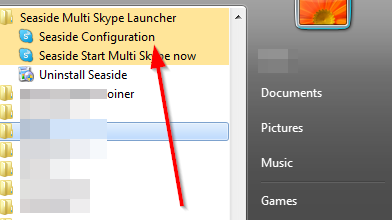 Potom ukucate podatke za logovanje, šifru i ime naloga i kliknete na Add.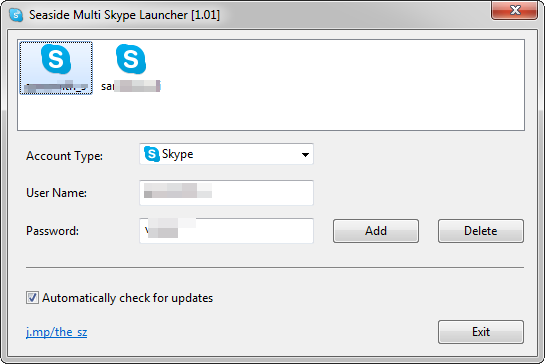 Otvorite program i bićete ulogovani u nekoliko naloga istovremeno.