Datoteku u audio formatu možemo da pretvorimo u video zapis tako što ćemo kao pozadinu da stavimo slike ili drugi video snimak. Na primer, želimo da sve slike sa dečjeg rođendana pretvorimo u slajdšou koji će pratiti muzika u pozadini.
Postoji nekoliko načina da se to izvede, a mi predstavljamo nama najlakši.
Najpre treba da preuzmete program VSDC video editor, čija osnovna verzija je besplatna. Ona je više nego dovoljna za sve potrebe prosečnog korisnika.
Potom pokrenemo novi projekat. U našem slučaju biramo prazan projekat, ali kad vremenom ovladate programom, i ostali će vam biti od koristi.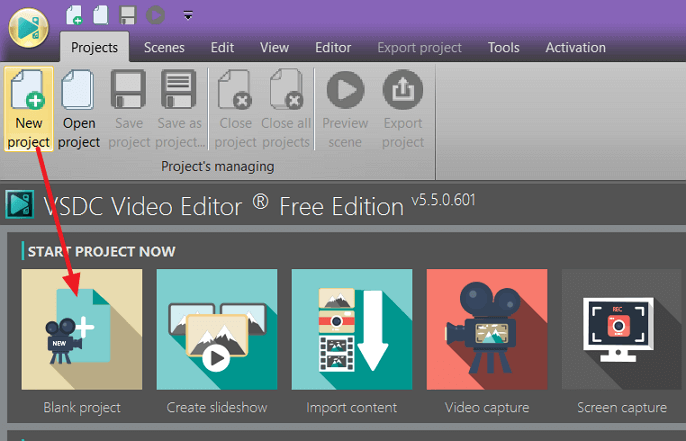 Potom na vremensku liniju dodajemo audio datoteku za koju želimo da bude u pozadini video snimka. To može biti i više njih, samo treba da na vremenskoj liniji podesimo da idu jedna za drugom. Bolje je da prvo dodate audio, zato što je on verovatno duži, pa će i svi ostali objekti koje naknadno dodajete moći da se vide.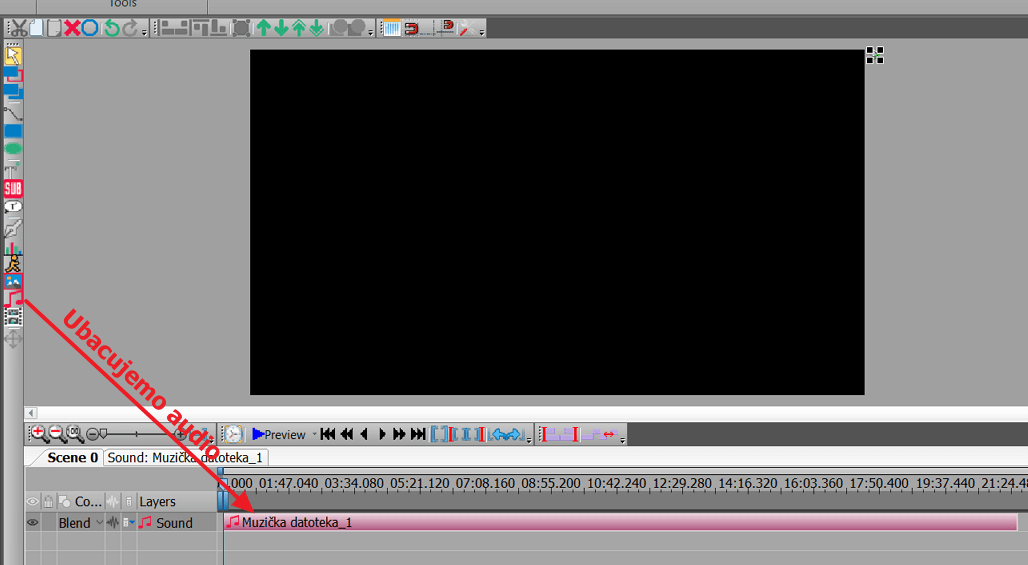 Kako dodajemo svaki objekat podešavamo i njegovu poziciju i trajanje. Za prvi objekat je najbolje da dodamo da počne ispočetka.

Potom dodajemo slike. Ubacite da njihovo trajanje bude isto kao prethodni objekat (whole parent duration), ali zato klizačima ručno podešavanja njihovo trajanje u snimku.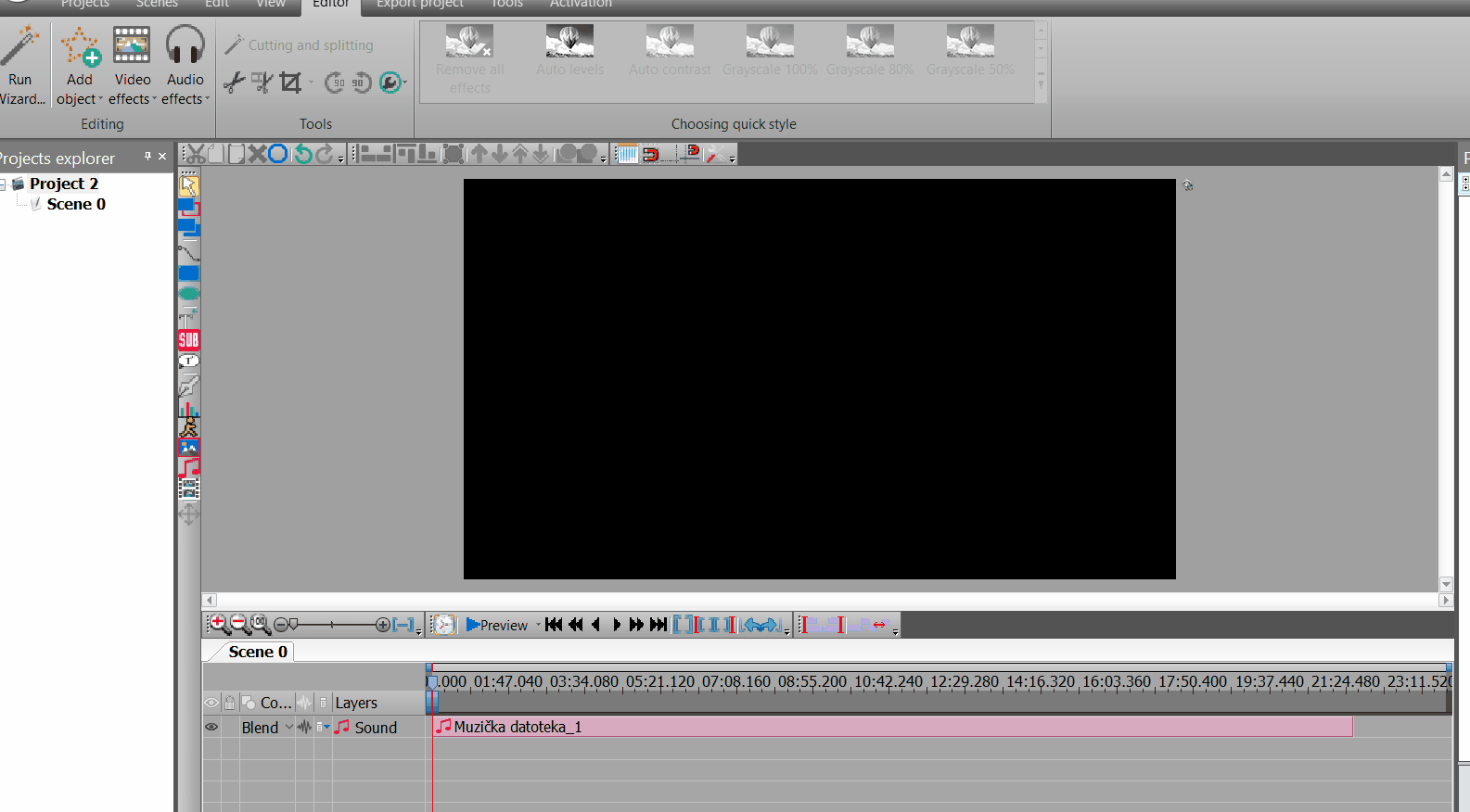 Kada završimo sa ubacivanjem treba samo da odemo na Export projekta, odaberemo izlazni format i pokrenemo konverziju.


Potrebno je da sačekamo nekoliko minuta da se konverzija uspešno izvrši posle čega će novi video zapis biti spreman za gledanje, otpremanje na Jutjub i slično.